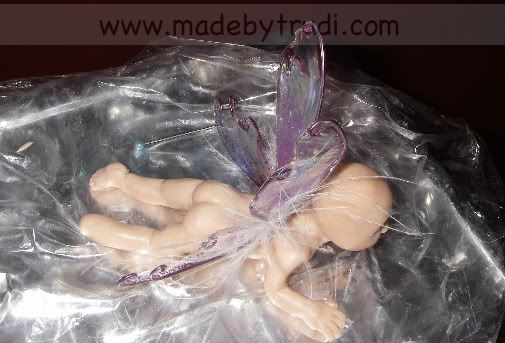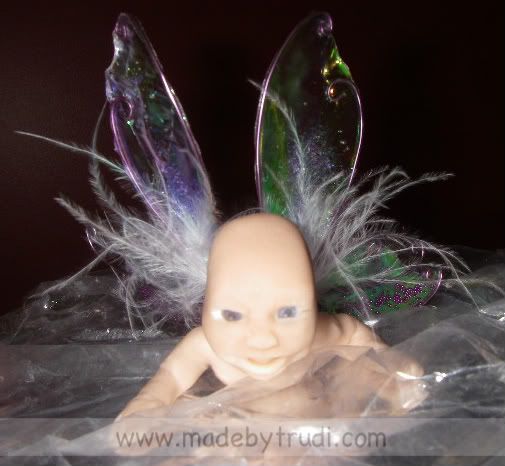 I'm finally on the ball! Or should I say.. in the sculpting groove! woohoo! Here I'm trying on wings. I think they may be a bit too large! But I've found an easier way for me to make them so it should be no problem sizing a new pair down to fit better. I still have to sculpt the foot and a few touch ups, bake, paint, bake, add hair, bake... then done! woohoo! nearly there!
I'm awaiting approval of this one to make sure it is acceptable to be finished.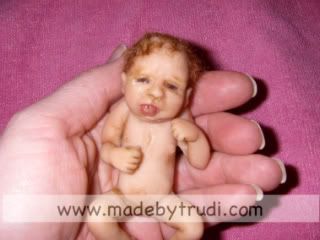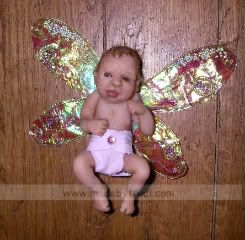 I'm putting together an e-mail newsletter for those interested in my work and/or techniques. It will include pictures of my recent work that is up for sale, my current YouTube video links, tips & tricks I've found as well as other pertinent information that may be of interest to those subscribing.
Please e-mail me at trudi@madebytrudi.com with "Sculpting Newsletter Please" in the subject line. Let me know if you are interested ONLY in emails about my work for sale, or about sculpting information, or both!
Other news... We had a visit from a nurse to teach me how to give daily subcutenaeous injections of hGH (human growth hormone) to my 6 yr old daughter. Very similar to insulin shots. She is not a good patient in the beginning, but if she's anything like getting blood draws... we'll be ok ... as long as it's a routing, she seems to do better. When we had to do weekly blood draws, she was calmer. But when she had to go 2 months or more btwn labs.. she'd become a basketcase all over again!! She is a very strong little gal!! The hGH is to help her body grow inspite of having Turner Syndrome. We're hoping it'll help her grow a couple more inches than without... the goal is to get at least 4'11". So that was today's excitement!!