I wonder what's in the air today? I woke up with severe kidney/back pain again . . .ugh! Maybe staying up until 1:30 am didn't help my body much! My 2 youngest (3 & 2) are in quite a fighting mood all morning & everyone seems a bit grumpy. I should get them all bundled up & take a quick trip to the park to get their energy out and some fresh air. I love being able to do that with homeschooling 5! I first need to stop by the chiro to get some kidney supplements & then we have to go to the farm & pick up our milk. I think I also need to make a quick trip to the health store to get some Calms Forte for Kids and see if that will stop the all night crying of my 2 yo. For some reason most of my kids have that problem and after dealing with it for nearly 11 years (5 kids) I'm getting wore out!! I know this too shall pass.
I'm hoping today will be an excellend day for sewing. I praise the Lord my 2 eldest (11 & 9) have their schoolwork done in record time today, so that helps a LOT!
Some have messaged me asking how long the waiting list is . . . . Well, that is a difficult one to say because some days are just not good artistic days for sculpting and other days are superb! Time is a major commodity that seems to elude me lately, hence the staying up until 1 or 2 am!!
Get used to long-winded blogs . . . my social life is centered around the internet moms groups lately, since everyone around here is too busy for socializing! I'm really enjoying this kind of 'outlet', though. I love sharing & I have lots to share!!
As for the waiting list, I expect approximately 2 weeks per item being made. I will use this blog to keep everyone updated if I am behind or ahead of my projected schedule.
Here's my latest baby sculpture: the first is the model, the second is my interpretation: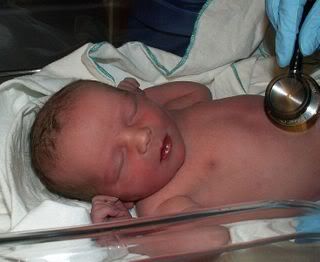 and 2 others I've recently made: butterfly babies:
(click on the thumbnails for a larger view)


If you are interested in getting on the list, please leave a comment & I'll get back to you.
Current prices for my sculpture babies are $60 if you order during the month of November.
After that they will go up to $100.
I am open to trades
.
Let me know what you've got & I'll work with you!
And payment plans
. Since there is a waiting list, you have some time to make payments! Look around on the internet & see that the usual cost of a custom sculpture is around $200. I am starting with lower prices to make them affordable to everyone to be able to enjoy! We also are in need of some specific chelation therapy for my 6 yo daughter that our insurance doesn't fully cover. So these sales will greatly help fund her medical bills and our homeschooling effort!